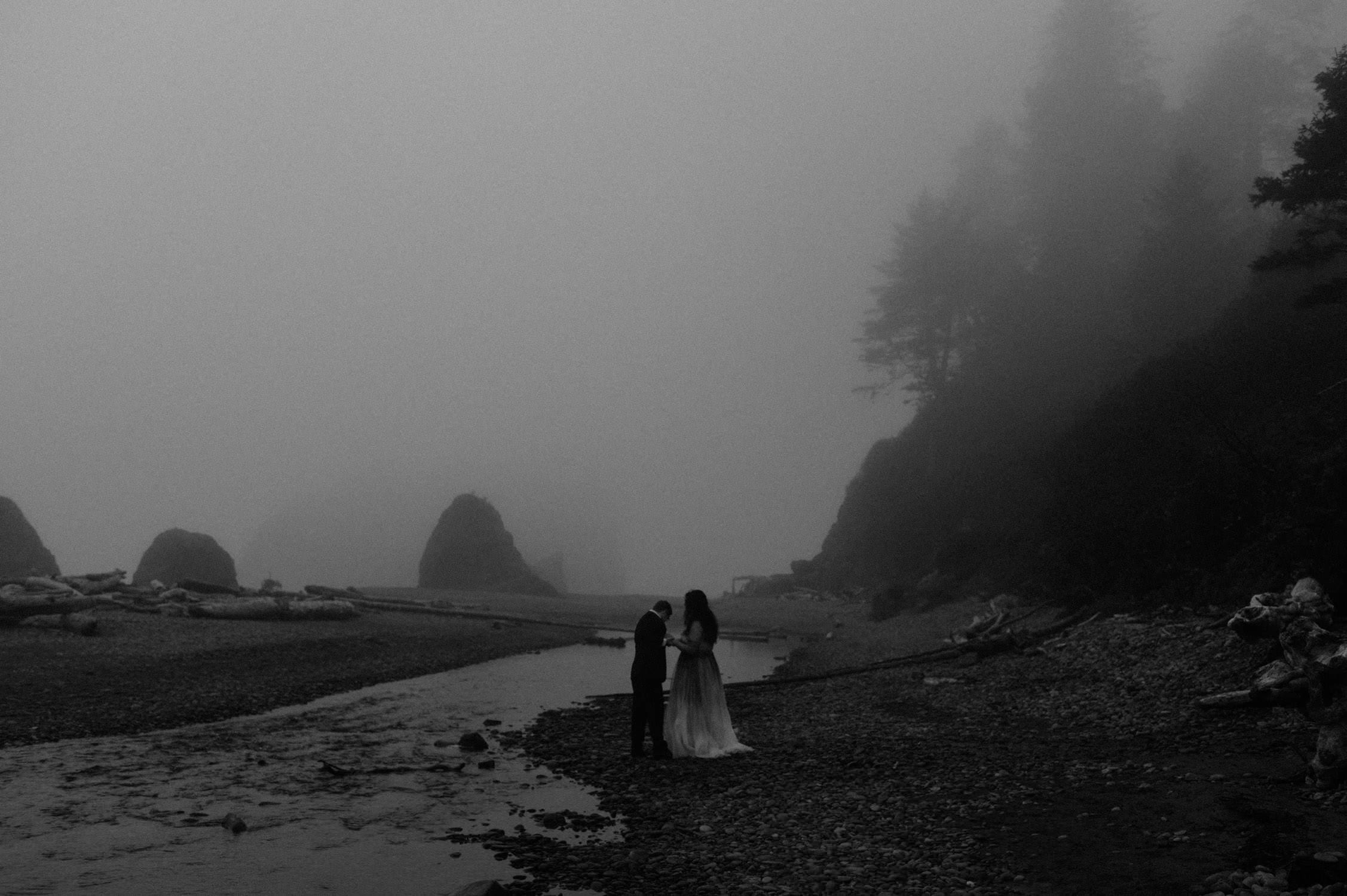 Frequently Asked Questions
Here you can find some answers to some frequently asked questions. Don't see what you're looking for? Feel free to reach out and I'll be more than happy to answer any questions you may have!
What's your turnaround time for photos & film?
I say 3 months delivery time for your full photography gallery, but usually it's a lot sooner than that! For films, those take a little more love (you can read more about why our films are so special here!). I like to give 6 months for film delivery time, but same story for those too.
How would you describe your style?
Cinematic, romantic photo-journalism are probably the biggest adjectives that come to mind. I dislike how the industry is often divided between "light & airy" and "dark & moody" - I prefer raw, timeless photography that doesn't fit in one bubble. I try to not lean into any trends so your photos don't look dated in 10 years. It's all about that true-to-life, artsy goodness that catches you in your realest form!
have any other questions? I'm all ears! just send me a message on my contact form, or email me here. I can't wait to hear from you!
It's super easy! You'll reach out to me, we might have a phone call or zoom/facetime meeting if you're down, and then we'll secure the entire thing with a 30% deposit that goes toward your final payment and a signed contract between all of us. If that sounds daunting, don't worry, I've got it all laid out here and we promise to make it a breeze for ya.
I don't really quote you a set amount of photos simply because everyone's day is different. You'll get a lot though, and if you have a specific amount you want in mind, let me know!
Hell yeah! I couldn't care less about your race, gender, religion, alien species, hell, I won't judge you even if you hate sushi. (Seriously though, who hurt you?)
Do you ever bring on a second shooter?
When I'm just shooting photo or video, it's just me. However, if you are wanting both photo and video, you get a complimentary second shooter automatically. You also have the option to add on a second shooter to any package as well (or a third, or heck, even a fourth). I'm lucky enough to have a whole group of amazing photographer and videographer friends who I can bring on with me! Contact me here to inquire about rates.
I'm based in Phoenix, Arizona, but I frequent Chicago, Illinois and Los Angeles, California throughout the year and am pretty spread out as to where I cover weddings. I'm willing to travel pretty much anywhere too, and I've got my trusty passport at the ready, so reach out to me to get the adventure rolling!
How does your travel work?
Can you help us plan this thing?
As for travel, I try to keep things simple for ya. If you're within 150 miles of Phoenix, Arizona, travel is included, so no extra costs to worry about. If your wedding is further away, I'll give you an estimate for my travel based on three things: airfare or gas depending on how I'm getting there, a place to stay, and a rental car (if needed). You don't have to worry about gas for the rental car, food or anything else -- I've got the rest covered. I'll give you a flat fee estimate ahead of time so there are no surprises and take care of booking all my accommodations so you don't have to. You've got enough on your plate; my goal is to make this as stress free as possible for you!
Abso-darn-tootin-lootly. I've been at this for a while, so I like to think I know what I'm doing. From the day you book me to the day of your wedding, I'm all ears for any questions or ideas you may have and am always just a quick phone call or facetime/zoom meeting away. (I call this "scheming" and it's one of my favorite hobbies, so you bet yer boots I'd be more than excited to do it with you too.)